Visit us at our new Gate House office!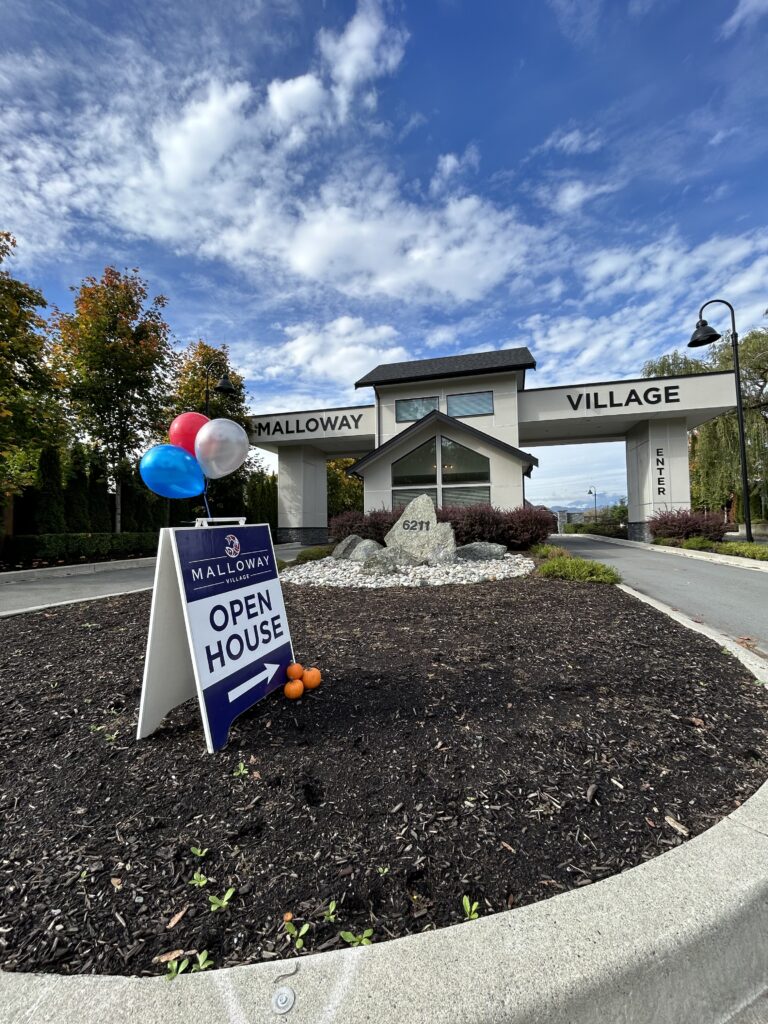 🏡 We were thrilled to welcome people to our new Gate House office this past weekend – and we hope you'll come and visit us soon, to find out all things Malloway Village – your 45+ haven near Chilliwack, BC! 🌲
Nestled right at the entrance to Malloway Village, we're here every Saturday and Sunday from 1pm to 4pm for our Open House events. It's the perfect opportunity to explore our thoughtfully designed rancher-style homes, and meet our team of passionate community builders who are excited to share the unique benefits of living at Malloway Village with you.
Malloway Village is tailored for those aged 45 and above, fostering a close-knit environment where you can make lifelong friends, and enjoy great community events and experiences, all within walking, driving or cycling distance from great stores and restaurants, and breathtaking natural beauty.
When you choose Malloway Village, you're not just purchasing a home; you're investing in a vibrant, active, and welcoming community. For those unable to attend during our Open House hours, don't hesitate to call us at 604-961-5160 to schedule a personal appointment at a time more convenient for you.
Discover the joys of Malloway Village, and let us help you find your forever home. We can't wait to welcome you to our office and introduce you to this incredible community! 🌟