The Sweet, Sweet Corn Season in Chilliwack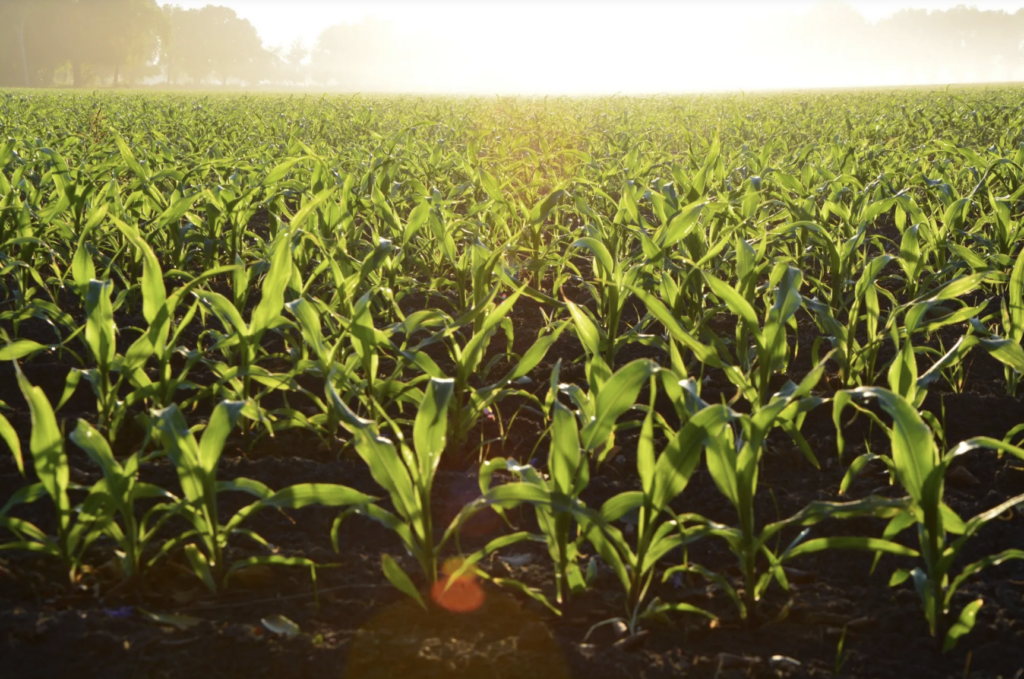 As the leaves begin to change colour, and the breeze carries hints of the upcoming winter season, it's the time of year when Chilliwack's harvest seems solely focussed on one vegetable: CORN.
With corn stands and mazes, you can't avoid corn in the valley at this time of year, and for good reason. Chilliwack's lush agricultural land gives it the most perfect soil to grow the most delicious corn in the country. While the region boasts of a myriad harvest of fruits and vegetables year-round, its pièce de résistance is undoubtedly the sweet corn to herald the end of summer and the start of fall. There's a certain magic in the air when corn season is at its peak in Chilliwack. Locals and visitors alike throng the roadside stands, and grocery stores throughout the Lower Mainland stock towering boxes of corn for weeks, as people plan the last of their fair-weather barbecues.
But it's clear that summer 2023 has gone now, and as we gear up to embrace fall, our culinary instincts lean towards cozy, comfort foods. We've put together a delicious recipe that fits the bill when it comes to making the most of Chilliwack's arguably most famous crop. Be sure to try this yummy corn chowder before the season ends!
---
Sweetcorn Chowder with Smoked Paprika
Ingredients:
4 ears of fresh Chilliwack corn, husked and kernels removed
1 medium onion, finely diced
2 cloves garlic, minced
2 medium potatoes, peeled and diced
4 cups vegetable or chicken broth
1 cup heavy cream or milk
1 tsp smoked paprika
2 tbsp butter or olive oil
Salt and pepper, to taste
Fresh chives or parsley, for garnish
Instructions:
Preparation: Start by prepping your veggies. Using a sharp knife, stand each corn cob upright on a cutting board and slice down its length, removing the kernels. Set aside.
Sauté: In a large pot, melt the butter or heat olive oil over medium heat. Add the diced onions and sauté until translucent. Stir in the garlic and cook for an additional minute.
Corn & Potatoes: Add the corn kernels and diced potatoes to the pot. Stir well, letting the flavors mingle for about 5 minutes.
Broth & Simmer: Pour in the broth, ensuring that the vegetables are submerged. Bring the mixture to a boil, then reduce the heat to low and let it simmer for 20-25 minutes, or until the potatoes are tender.
Blend: Once the potatoes are cooked, use an immersion blender to puree half the soup, giving it a creamy texture while still retaining some chunks. If you don't have an immersion blender, transfer half of the soup to a regular blender, blend until smooth, and then return it to the pot.
Season & Finish: Add the heavy cream or milk, smoked paprika, salt, and pepper to the pot. Stir well and let it simmer for another 5 minutes. If the soup is too thick, add a bit more broth or water to reach your desired consistency.
Serve & Garnish: Ladle the chowder into bowls and garnish with freshly chopped chives or parsley. A sprinkle of extra smoked paprika on top adds an extra punch!