How Retiree Living at Malloway Village is Empowering Retirees of All Ages
Transitioning to retiree living is an exciting process, but it can come with some challenges like the physical move, sorting through old family memories, and choosing when and where you want to move. Here at Malloway Village, we offer a tight-knit community, a safe and gated space for you and your loved ones to come together, and a lifestyle that empowers you, no matter what stage of the retiree lifestyle you're in.
Downsizing from Your Current Space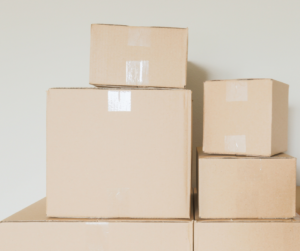 Downsizing can be daunting, but it's also a great way to take control of things. We know that when you have lived in your family home for years and years, you often accumulate a variety of things from children, grandchildren and family members alike. Having the chance to choose what you want and don't want can be a wonderful and empowering way to close the door on the past and open the door to a new and exciting future!
Minimizing Day-To-Day Upkeep
When you move into a new space with state-of-the-art appliances, top-tier finishings, and a beautiful outdoor and recreational space, you're minimizing the time and effort you're personally spending on the upkeep of your house and surrounding area. Here at Malloway Village, each home includes a spacious backyard area where you can entertain year-round. All of our homes at Malloway Village include large covered patios in the front and back, with fully-fenced backyards. With this added space, you've got an area that's all your own – whether you want to create a beautiful scenic garden area or a fun play space for grandkids, the options are endless. The best part? At Malloway Village you're minutes away from mother nature with a variety of beautiful trails and hikes at your fingertips.
Creating Homes with Your Lifestyle in Mind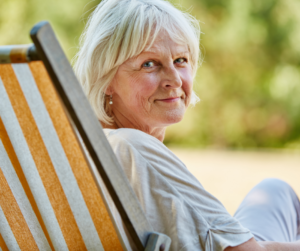 Our four rancher-style homes are created with the retiree lifestyle in mind. Whether that means the ability to update your space to be more accessible as you age, having the master bedroom on the main floor for ease of use, or having a den space for a hobby room or in-home office, you'll find it all at Malloway. Additionally, each home is built with toxic-free materials and recycled products where possible, and are designed with environmental stewardship in mind.
Making the Move is Empowering
When you spend so much of your life in one space, making the big move is really empowering! You get a chance to make a huge decision for yourself, and your loved ones can rest assured that you're moving to a positive and safe space. When you can live and flourish in a safe and welcoming community, the options for friendships and future memories are endless.
Make the Move Today!
Hurry, there are only six homes left in our current building phase! Join the many other retirees who have made the move to Sardis BC's beautiful 45+ adult gated community. With prices starting at $529,900 and NO GST, there's no better time to buy!
Interested in more information? Come visit our fully furnished show homes, open from 1-4pm Saturday to Monday, or book a private appointment from Tuesday to Thursday. Contact us via email at cliff@mallowayvillage.ca or by phone at 604-961-5160 today!