Getting on the e-bike bandwagon – and where to rent one: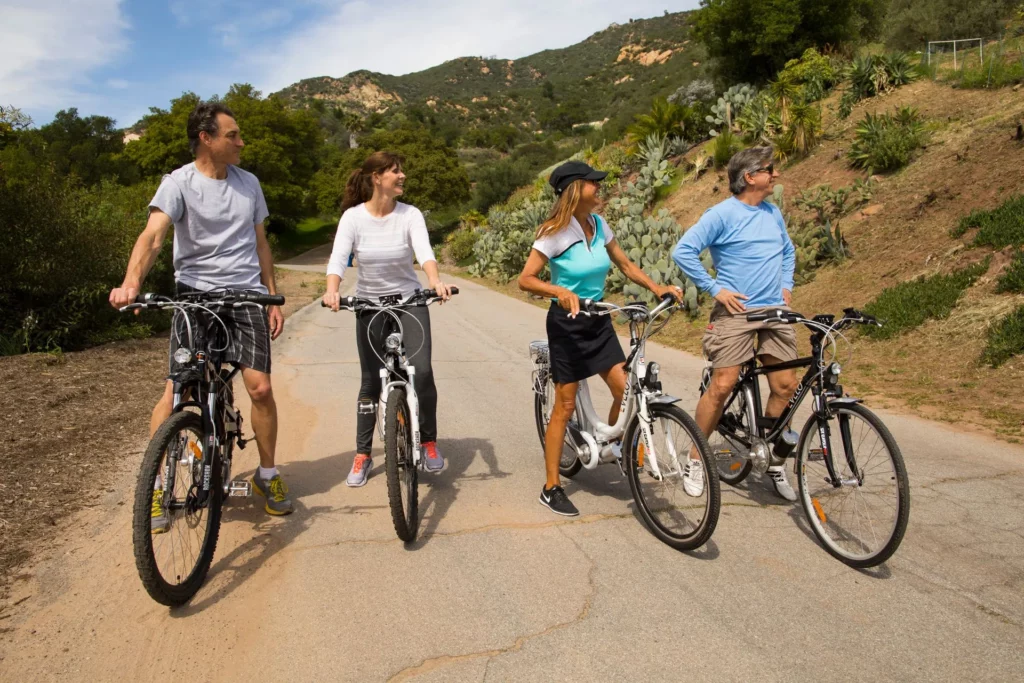 E-biking (with the E standing for "electric") is fast becoming an increasingly popular form of transportation for those who want a little boost on their bike. Having some additional power so you can go faster, more easily go longer distances, and get some help with those hills is understandably a popular idea. As well as people purchasing e-bikes to keep at home, municipal governments in cities across the world are now bringing e-bikes into their per-hour rental bike options, with regular cycle rental and purchase stores doing the same.
This means you can try before you buy or just stick with renting and save yourself a larger initial cost and offset storage/security issues.
Here's how they work: an electric bike has a motor powered by a detachable, rechargeable battery that helps keep the pedals going and means you have to exert less effort. You set the pace – you can get more or less battery assistance depending on your own preference, and you can make adjustments while you ride. This is especially beneficial for those who need help with the physical challenge of riding or for those with some mobility challenges.
E-bikes are a great way to stay active and fit whilst getting some support so you can explore more of the world around you. Enthusiasts often say they get to go much further than on their regular bikes, so there's a whole new world to see out there! E-biking is a great solo activity, as a couple, with friends or a biking group, and when the family is visiting. Whether you want to ride around town, explore the countryside, or take a leisurely ride, you can do it all with an electric bike.
If you're not looking to commit to purchasing an e-bike just yet, there are options for you to rent by the hour. Chilliwack has three great options for you to choose from:
Vedder Mountain Bike Co.
Harrison E-Bike Rental
https://www.thefraservalley.ca/listing/harrison-e-bike-rental/
Pedal Sport