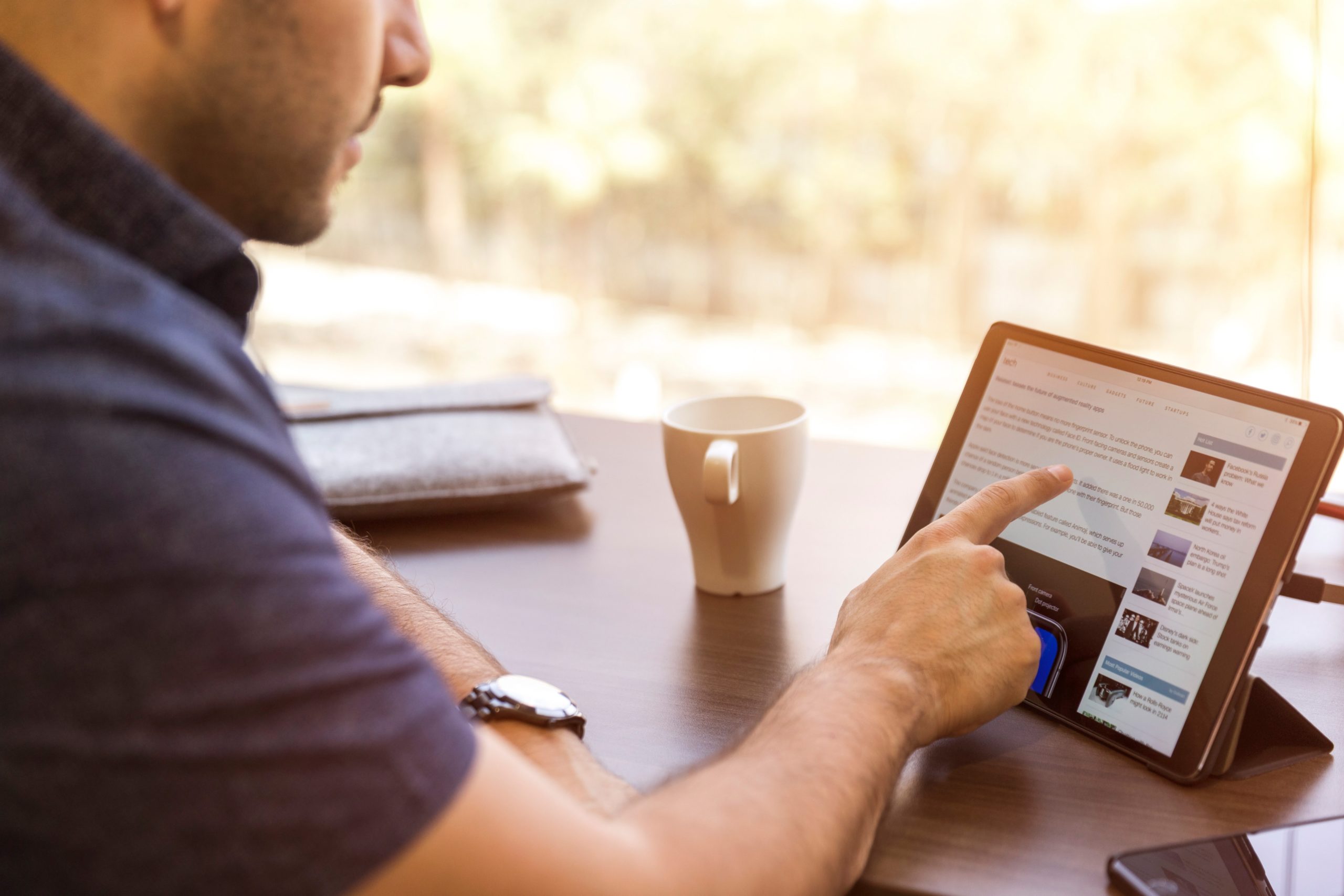 Why Technology Can Help You Organize Your Life
Staying organized and on top of your day-to-day life can sometimes be stressful. Whether you're looking for receipts, bills, a magazine, or an old recipe, sifting through drawers, filing cabinets, and envelopes can cause added stress. Migrating some of that clutter to a smart phone, tablet, or computer can help ease the stress!
First and foremost, having important documents online means they're all in one place. You can often opt to have receipts sent to your email while shopping and can even ask to have all major bill payments done online. Not only is everything in one place, but using technology also makes it easier to keep track of important things. All of your passwords can be easily saved and kept private from others, leaving you with less stress to write down or remember your password combinations. On top of all that, devices are becoming more and more secure, meaning you don't have to worry about viruses or online scams.
So, maybe migrating some of your important information to a device sounds right for you, but, how do you get started? We've compiled our top five must have apps to get you started on this journey.
Productivity apps
Productivity apps are great to keep you more organized. Do you like to write down recipes? Or create weekly grocery lists? Using a productivity app like a notepad allows you to keep all that information in one place. It reduces your physical lists and makes it easier to find things like recipes when you really need them!
Online banking apps
Chances are, your bank has an online banking system and standalone app that's secure and easy to use. Utilizing your banks app makes it even easier to track your day-to-day spending and long-term savings goals. Not only can you review your daily spending but you can also make bill payments directly from your phone. This minimizes your mail intake and clutter, rather than keeping a filing cabinet full of past bills and receipts.
Grocery shopping apps
Maybe you don't often drive, or maybe your week is full of important appointments. Purchasing and scheduling your groceries to be delivered to your house is effortless and easy. By cutting down on valuable time, online grocery shopping and delivery ensures you get the right products to your door quickly and easily.
Loyalty program apps
Whether you're grabbing a coffee on your way into town, or shopping at your local drugstore, there's probably a loyalty app that you could be using to gain points, and maybe even some free things! Take the Starbucks loyalty program. Not only does their app allow you to collect points, but it also allows you to put your points towards purchases in-store!
Digital magazine subscription apps
Reading is a great way to stay on top of things, and having all of your reading materials on your phone, laptop, or tablet is ideal. Digital magazine subscriptions don't only work well for fashion and lifestyle magazines, but they often will have access to news-based magazines as well. Having everything in one space makes your device the one-stop shop for reading materials. Whether you're reading during your morning coffee, or during your next vacation, you'll have everything you need!