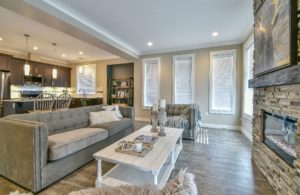 Malloway Village gated 45 and over rancher community.
The sun is shining, the grass is growing and the trees and flowers are in bloom. Now is the perfect time to visit Malloway Village and see which plan and colours are best for you. These photos show the Dogwood home in the standard size. Extended versions are available in all plans.
Over 2 dozen homes in Phase #1 or Phase #2 are now occupied or are currently in various phases of construction.
All homes also include a double driveway and side by side garage, fully fenced pet friendly yard and central air conditioning. They all come with blinds and appliances as well.
Prices start at only $499,900!
Malloway Village New Show Homes open daily 1:00-4:00, except Fridays
6211 Chilliwack River Road, Chilliwack, BC