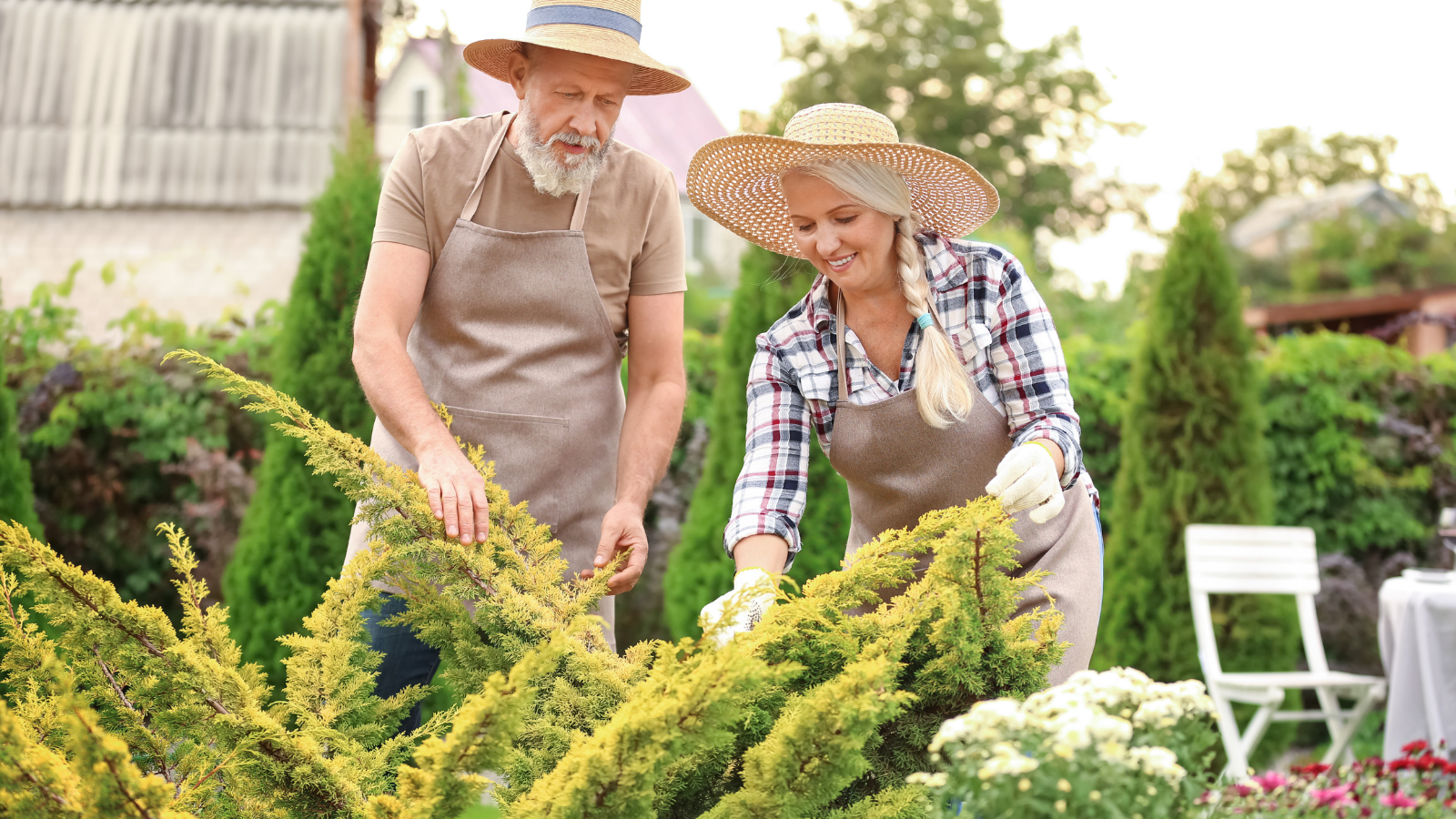 The 7 Best Retirement Hobbies for Seniors
Staying busy can be tough when there are so many hobbies you can pick up! From learning something new online to picking up an old former hobby, your options are endless. Since starting a hobby is a great way to add structure to your daily routine and strengthen your brain, we've decided to round up our top 7 retirement hobbies for seniors.
Online Learning
Taking the time to learn something new at any age of your life is important! Learning new things, whether it's a hobby, or a lifelong interest that you want to learn more about, learning can bring joy and structure to your day-to-day.
Online learning is accessible, flexible, and often very cost-effective. With minimal supplies, other than a computer or tablet and an internet connection, you can find a variety of how-to videos on YouTube, or short, self-directed courses through local colleges and universities. The best part? Many online learning options are fairly cheap, costing you a fraction of what an in-person class would, and sometimes, they're even free! By choosing to learn online, you're able to utilize a customized learning experience that works best for you.
Walking and Hiking Groups
One of the easiest and healthiest hobbies to take up is to join a walking or hiking group! Not only will you have the chance to get out of the house and into the fresh air, but you'll feel great while doing it!
Walking for a quick 45-minutes a day has a variety of positive impacts on your health, including lowering blood pressure and cholesterol, and reducing your risk of heart attacks and strokes. Some of our favourite trails are Mt. Thom Park, Chilliwack Community Forest, Jinkerson Park, and Sardis Park.
Book Club
You may remember book clubs being all the rage years ago, but they're definitely seeing a resurgence with readers of all ages! Reading as you age helps with a variety of things, including your overall cognitive health, your ability to concentrate, and your ability to deal with stress and improve your memory.
Joining a book club means you're joining a community of likeminded individuals with similar goals and beliefs as you. Whether you're reading a classic or something new, you'll be sure to find a deep connection with your book club friends.
In addition to joining a community of likeminded people, book clubs offer you a glimpse into society from another point of view. When you have a chance to discuss a topic that you're passionate about, you often hear a variety of interpretations, which expands your knowledge.
Scrapbooking
Looking for an easy at-home hobby? Why not try out scrapbooking! Not only does scrapbooking help you preserve your cherished memories, but it also helps you sort through your boxes of photographs and declutter!
Scrapbooking as a hobby is a great way to get those creative juices flowing. You can spend hours upon hours sifting through your photos and other memorabilia and planning how you want each page of your scrapbook to look. The best part? It's a hobby that can be passed down to your kids and grandkids.
Photography
Photography is another great hobby for seniors, and it pairs especially well with online learning. There are hundreds of websites, videos, and forums dedicated to photography for beginners and they're often rich in content and free to access.
Photography allows you to understand your hidden artistic abilities! You don't need the latest technology or a fancy camera to start your journey, a simple cellphone camera should do the trick, especially when you're starting out.
So, the next time you're thinking of taking a walk-through Chilliwack's beautiful trails, why not bring your camera along for the trip?
Gardening
Are you looking for a hobby that keeps you close to home? Gardening will do the trick – and you can do it year-round! Gardening is an ideal activity for seniors because it's fun, allows you to be creative, and aids in daily exercise. Gardening on a regular basis improves your body physically and mentally, with light lifting, bending, and reaching, as well as pre-planning what your space will look like.
With the ability to garden year-round, you can get pretty creative with your space, even if it's on the smaller side. From planning to planting seeds, to watching them grow and flourish into your beautiful masterpiece, you'll find yourself invested throughout the entire process.
The next time you're looking for a couple of plans to spruce up your outdoor space, why not check out a local gardening centre? Our favourite gardening centre is Minter Country Garden.
Bird Watching
Are you interested in getting outdoors and learning about your local ecosystem? Why not try bird watching? Bird watching can be enjoyed at any age and mobility level. Not only does it get you outside, but it can aid in a variety of health-related issues as well. By spending time in nature, you can decrease stresses and anxiety, and practice your meditation skills.
Now that you've heard our top list of hobbies, what are you waiting for? It's time to try one out and see what you'll like!
For a limited time, Malloway Village is offering a fast-close bonus on select home purchases. Right now, you can save $20,000 on the purchase of your new home. For more information, contact us today by email at cliff@mallowayvillage.ca or by phone at 604-961-5160.