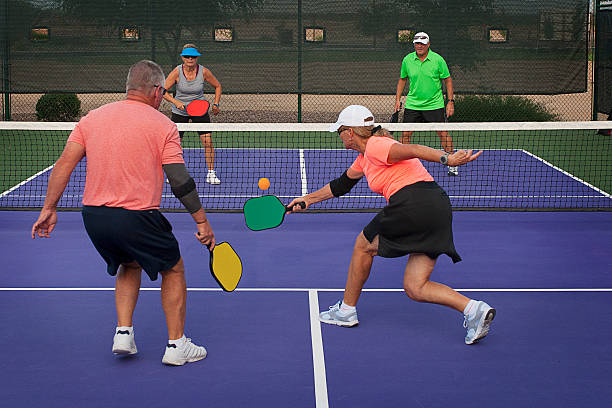 Our Top Reasons to Live at Malloway Village
Taking the leap to move into an adult community can be daunting for many. You may question, "will I enjoy it? Will I make friends? Is this the right decision to make?" With Malloway Village, the answer is always YES! Not only does Malloway Village give homebuyers a variety of options when it comes to their living space, but it also offers a variety of other amenities like a community club house, gardening and maintenance services, RV parking, in-house upgrades, and a safe gated community, just to name a few. In today's blog, we're covering our top reasons to choose Malloway Village as your retiree home.
At Malloway Village, you're immersed in a unique and welcoming community. From your neighbours, to the property maintenance team, you've got a great variety of people around you for support. Maybe you're living with your partner, or you're living on your own, rest assured that you'll be living alongside like-minded and supportive people. According to Glynn Devins, studies show that older individuals with an active social life may exhibit a slower rate of memory decline than those without an active social life. Strong social networks and relationships aide in and can even prevent memory loss long-term.
What pairs better with community, then community activities? Living in a community of like-minded people, means you'll have access to community activities. Whether that means a daily morning walk around the property with your neighbours, or a weekly summer BBQ, you've got access to everything you'll need. Malloway Village also offers a state-of-the-art community clubhouse for residents. Access to the clubhouse offers residents an added space to meet new neighbours and host events with family and friends. In addition to this, Malloway Village also offers access to a pickleball court for residents.
Aging sometimes means not being able to do the activities you once loved, and for you, maybe that's gardening, but it doesn't mean you can't have a well-maintained property. Here at Malloway Village, gardening is included in your general maintenance fees. This means you can have the beautiful garden you've always wanted without having to worry about it.
Did you know that Malloway Village homes offer customization and upgrades? Maybe as you age, you find that you'd benefit from lowered counters and cabinetry. With our ease of living home features, you can easily make those upgrades. Other upgrades include bank of drawers instead of cupboards, roll out shelves, garburators, grab bars in showers and bathrooms, and soft close kitchen cupboards. Why not make the best out of your forever home?
Malloway Village is a luxury adult gated-community in Sardis, BC. Built with the retiree lifestyle in mind, Malloway Village is an exclusive new collection of ranger style homes. Conveniently located to all that Sardis has to offer, our homes are West Coast inspired and range from 1210 to 1900 square feet.
Malloway Village is offering a New Year's sales event. Four new homes, move in ready, and you'll save $10,000. Contact us today to learn more about this limited-time offer.