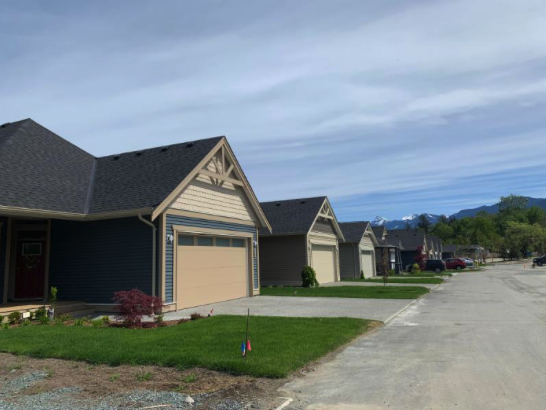 Drop by and view our display homes!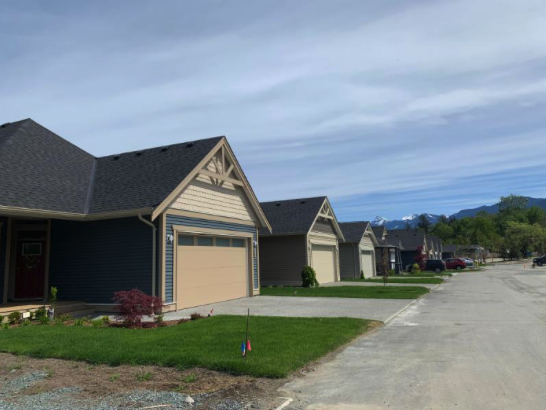 Malloway Village gated 45 and over community.
The photo above shows a view of finished Malloway Village homes with Mount Cheam towering above.
Over 2 dozen homes in Phase #1 or Phase #2 are now occupied or are currently in various phases of construction.
The photo below shows the exterior of the Dogwood and Sycamore style fully furnished show homes with the Gatehouse nearing completion in the distance.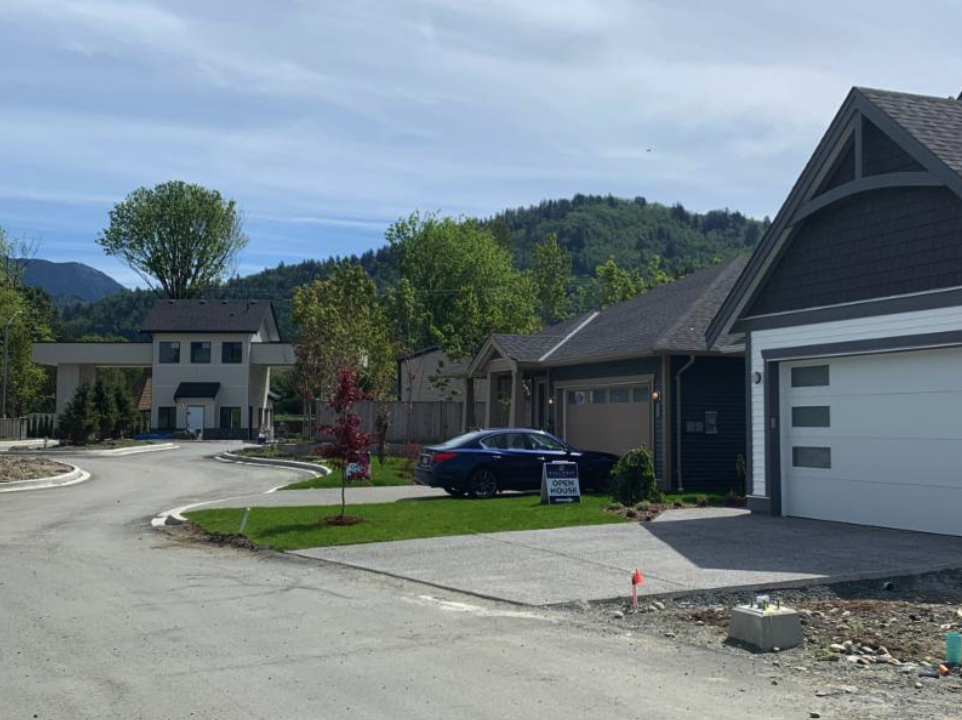 Please drop by and view our display homes where you can select your favourite plan, lot location and colour scheme for your new home.
All homes also include a double driveway and side by side garage, fenced in pet friendly yard and central air conditioning. They all come with blinds and appliances as well.
Prices start at only $499,900!
Malloway Village New Show Homes open daily 1:00-4:00, except Fridays
6211 Chilliwack River Road, Chilliwack, BC
With Kind regards,
Malloway Village Team