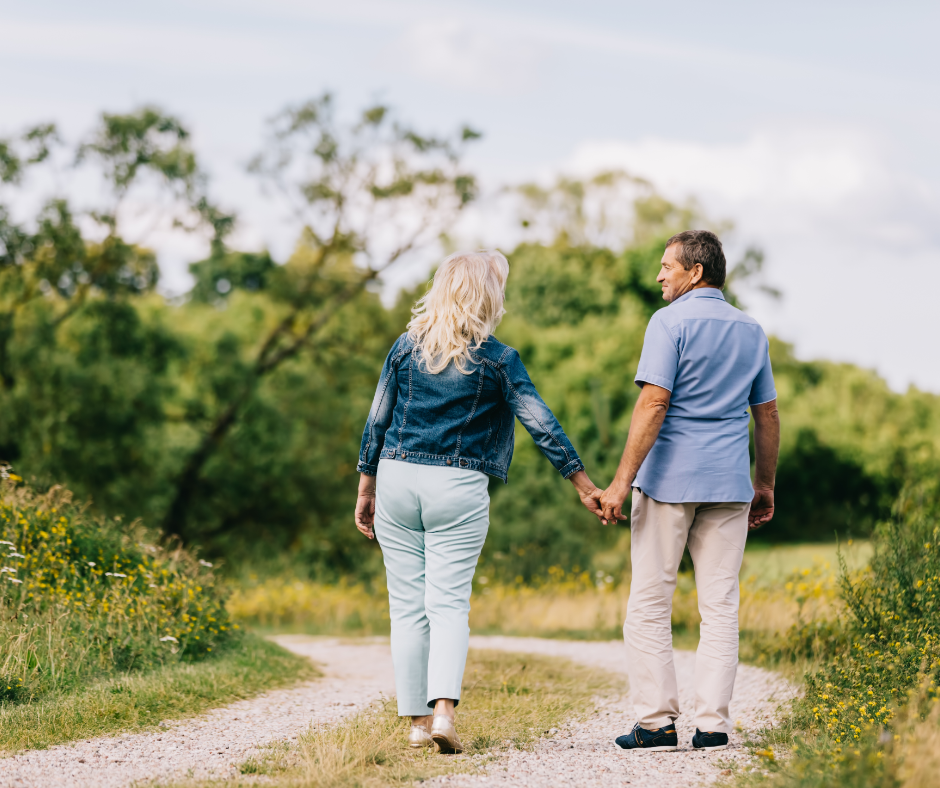 Aging Gracefully: How to feel confident as you age
For some people, aging creeps up on us. One day, it seems as if you've never felt so young—you're spending time with family and friends, travelling and leading a positive lifestyle, and then over time, you realize you maybe can't do the same things that you used to. For some, this comes in the form of physical health, and for others, mental health. But it doesn't always have to be this way… There are ways to feel confident in your age. We're here to tell you our top ways to implement healthy aging, no matter where you are in life.
Maintain Good Cognitive Health
Putting in effort to maintain good cognitive health can go a long way. Some people will choose to read one book a month or listen to podcasts on a daily basis as ways to keep their cognition up to date and their mind active. In addition to implementing reading, others might try to do puzzles and crosswords, keep up with news or stay connected with their family and friends through technology.
Maintain Good Mental Health
Though cognitive health is important, we think that maintaining proper mental health is just as important! By having a clear understanding of your mental health, you are able to understand your health and your emotions, and how they are both connected. Maintaining your mental health can be done in many ways. Some may choose to keep a daily journal, where they can reflect on their day-to-day, while others may choose to implement activities like yoga, meditation, or Tai Chi. No matter the form you choose, these practices can often be implemented easily at home.
Be Physically Active
Maintaining your physical health as you age is another key component to aging gracefully. This doesn't mean that you should have a goal of losing weight, gaining muscle, or running a half marathon, but more so, that you should try to move your body on a daily basis. Whether that means walking around your neighbourhood each morning, attending a drop-in fitness centre or walking to the store instead of driving, there are small habits that can make a lifetime of difference.
Put Yourself Out There and Make New Friendships
Creating new friendships can make it feel as if you aren't aging alone. Sure, you have your family and friends, but there's always room for more connections in your life. Maybe you're thinking of picking up a new hobby or returning to an old hobby that you enjoyed years ago, there are so many things you can start at any age. Some people choose to let their creativity flow and join a pottery class or a drop-in painting class at the local community centre, while others may choose to attend an art exhibit or a farmer's market to meet other likeminded individuals.
Like we said earlier, aging is inevitable, but you can still take control of your life! And the first step in doing so is accepting that you are growing older. Whether you challenge yourself to read one book a month, join a club, or implement an exercise regime, you can obtain a more positive outlook on life. By following some of these tips and tricks, you're bound to see your age in a positive light.
Have you heard? We have a New Year's Sales Event going on!
4 New Homes, move-in ready and save $10,000
Prices start at $499,900.
Contact us today for more information.